.
There is a thing in me that dreamed of trees,

A quiet house, some green and modest acres
A little way from every troubling town,
A little way from factories, schools, laments.
I would have time, I thought, and time to spare,
With only streams and birds for company,
To build out of my life a few wild stanzas.
And then it came to me, that so was death,
A little way away from everywhere.

.
There is a thing in me still dreams of trees.
But let it go. Homesick for moderation,
Half the world's artists shrink or fall away.
If any find solution, let him tell it.
Meanwhile I bend my heart toward lamentation
Where, as the times implore our true involvement,
The blades of every crisis point the way.


.



I would it were not so, but so it is.
Who ever made music of a mild day?
.
.
.
.
.
.
.
I love your palette of colours,
the way you sweep into a room
in a playful sunflower yellow
and talk in gentle waves of blue,
the deep burnt sienna of your eyes
warms and cheers the coolest of
greens; seen by you lifts spirit
upwards, with the good humour
of satsuma orange; but it is from
those mysterious wells of violet,
where you have suffered and lost,
that your depth of understanding
has blossomed into a beautiful rose.
.
.
.
.
.
.
.
.
.
.
There's a man on the platform.
A sign with a woman's name in one hand,
red roses clutched in the other,
a faint smile connects his cold cheeks.


.



She may not turn up, this name,
and he'll retreat home alone,
renew the roses to water,
review the train times for another day.


.



Or, he'll be greeted, and the two will dine
outside the station, where there's a special
on spaghetti meatballs and garlic ciabatta,
two meals for ten pounds.


.



His story, however, ends as I leave,
in limbo of amity and loneliness.
To me, he'll only ever be,
the man who waits on platform three.
.
nesbitandgibley

~ Ello ~ nesbitandgibley.com
.
.
.
.
.
.
cling
.
leap
.
crawl
.
I've got no where to go
and everybody sees
it is not a pretty sight
when I'm down upon my knees
.
cling to life
.
leap of faith
.
crawl away
.
cling to life
.
leap of faith
.
crawl away
.
live to crawl
another day
faith will carry
me away
when I hear
the bluebird sing
I will know
that I must cling
my will to be strong
is the beauty
in a song
.
cling
.
leap
.
.
.
.
.
.
.
.
.
.
.
Eyes know not of sight but tears;
tears know not of cries, but they
have fallen. His tongue hasn't spoken,
   it nestles rigidly – freely – between soft edges
of teeth wet with dry meat and ripe, longing thoughts.
.
I watch from afar every night and too silently cry.
I want to write with the pen you left behind with its
golden cap and golden body, but I do not own a
golden mind, golden heart and call forward the dust.
.
With aching eyes he groans and moans
     about an aching back. I read so from his form –
He unfolds his soul unto his back and bends it well every fortnight.
I am a thief, stealing his growing teeth and pain.
I steal his pain. I absorb his pain. He doesn't know of pain,
He whistles it out through aching lips know not of kisses,
singing with closed eyes.
.
I write that which I see and in words I hear in the
style of poetry, but I am not a poet.
I watch you from afar every sunrise but
you are gaining speed in the colours of sunset;
               I do not approach.
.
I watch you whimper from afar now but
memorise these louder whimpers,
they are nearing. I am slow but they are painfully fast.
.
I want to write of you as I dream of, but I am not a writer.
I haven't uncapped my pen for it is golden.
.
.
.
.
.
.
I remember him..
small years
specks of dust in immortality
a lifetime in oblivion..
Strong gaze
clear thinking
direct-ly soft at the core
patiently towering
lost in the wilderness
trying to collect and hold
Hold on..
to you
to me
to himself..
Discover who he was
between the blows
the bitter stench of alcohols
uncaring love struck Kiss..
Tender-sweet to the taste
in our hidden moments..
Poetically lyrical in thought
out of step with time
we fitted into each other
through each other..
Without I drift on the current
trying to find some balance..
Tidal waves inside surging into
darkest midnight
adrift in howling storms
Lost inside the darkness within
the waves
searching for the light
that in that moment past
shone only once forever
inside deepest pools
of loves
midnight blue..
lost to oblivion
.
.
.
.
.
.
As the lights came on and the wind caressed the leaves
I looked at your face
eyes closed and calm, rendered iridescent by the dancing colors of
December
and realized for the first time that I was afraid
Afraid to no longer recall how your eyes would sparkle at the mention of
taking long walks
or that your favorite color is blue
or that it was raining when I met you and you shared your umbrella–it
was red
–I don't want to forget that detail
I'm afraid
And you turned your face, met my eyes
silently, you smiled
I couldn't smile back because I didn't want the distraction of having to
smile back
I want to take in every detail
I don't want to forget…
.
.
.
.
.
.
.
.
.
.
She drinks the moonlight,
loses herself in the end of a needle, gown of the wolf's fur
fertile ground for her sharply, tossing dreams.
.
With smoke straight and sinking, greeting the gone things ambulating;
in a gentle passing the departed brush and touch at her feet.
.
A woman only needs a man when she has been begot by mud.
A woman only needs a child when she has decided
she has outgrown her own frame.
.
Pale phantasm of the past, she haunts it, slowly,
pulling bodies up as beets from the dirt,
curing limbs, yanking churches out her breast,
telling the hungry ghosts they shall not enter until they have wiped their hands.
.
She says to me, that she believes,
some souls are too big for their physique,
and in birth they are crushed apart by a woman's narrow opening.
.
The spoon she dips
into the river's running eye
takes only a moment to be captured by her,
coolly released from itself
as the sapling from the seed.
.
Passages to life, she says, are small, and few,
so that the dead cannot get back through,
nor remember nor see and grieve.
.
A woman carries what a man cannot carry.
A woman is a door, that only allows
one
way.
.
I meet quiet with a womanly night, nose attuned to the musk of darkness.
In a basin I bathe and reflect, and bear the ashes and hoary leaves
like an avalanche.
.
Pelt of the sea, blanket of the wolverine,
overcast sky that quells garish, gruff, and unforgiving light;
silver, grey, is the color of wandering,
the color of things ending,
color of time passing, color of sleep.
.
Alone with my thoughts, I think of her, and how she
drinks, haunts, molds souls, between the places, grows,
in tandem with the turning, how she's weaved me.
.
.
.
.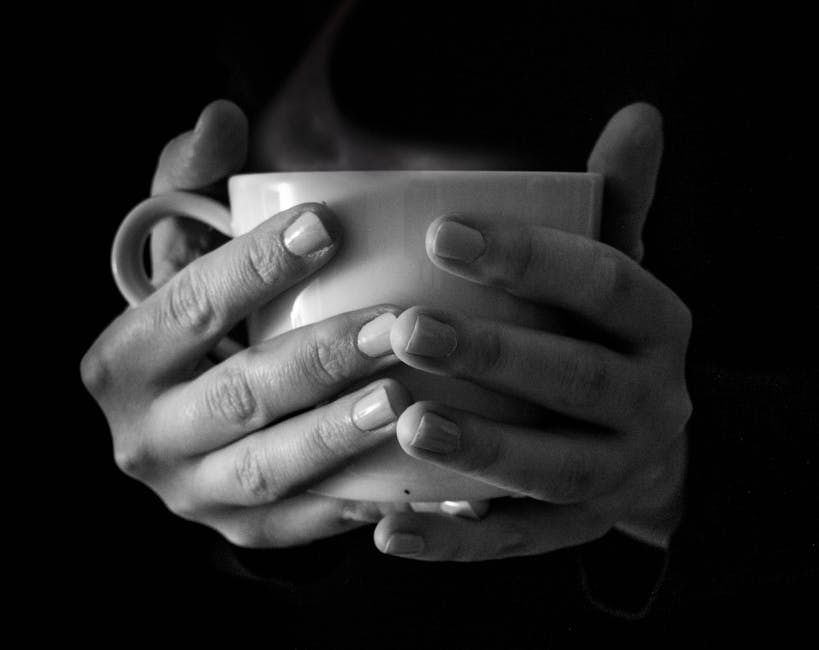 .
We still make tea.
But the soul is gone from it despite your assertion that a pan is no different to a kettle.
We still make tea.
But you don't drink it anymore and the taste is lonely in my mouth.
We still make tea. At least I do.
But only in the mornings while you're busy sleeping off the night before.
.
.
.
.
.
.
Twisted fibrous strings
command frivolous play
at jointed limbs.
We dance and are jigged –
woefully rigged
when each jarring movement
is in turn deliberately
fraught with venomous tugs –
Each jolt brings attempted revolt,
but the puppeteer snarls –
our lifelines become gnarled,
entangled in his bitter torture.
Unravelling his capture he spins
and mocks until we are unmeshed
in shock – 'til we don't know if we are
coming or going.
Wooden shoes clatter,
when smaller figures, who don't matter,
play to an audience
and bleed
into the pockets of the puppeteer's
greed.
Swift but doleful we have become,
dancing to the puppeteer's hum.
Lifeless, hung out,
no route of escape.
We dance and we clip clop
a charade
man made, pulled
and lulled along
by a succession of tyrants
who just want
to see us wriggle
and squirm like
the moth eaten marionette –
always ruled –
once unfurled.
.
.
.
.
.
The truth is hidden
in the bottom of an ocean
and everyone is scared to dive.
Read the signs.
They're hidden in every look
you receive.
They're hidden in every word
you hear.
Never believe what ears hear
but eyes no longer see.
.
.
.
.
.
.
.
.
.
.
But the end didn't come with brimstone and fury.
Really, if we look at the views of the jury
It was ragged and faded, a bit of a blur-
More gentle snuffing out, a divine silencer.
No abrupt, blazing finish, no huge meteor.
There was nothing, in fact, to suggest that the roar
Of humanities planetary home was gone.
No more setting of alarms to wake us at dawn,
No more schedules, dossiers or big business calls.
No more blocks of cheap flats with green carpeted halls.
Had we survived, we might wonder to ourselves: "Why?"
But the only witness was the sun in the sky
And the sun's burning mouth remains shut to our pleas
It's fiery surface holds in the secrets it sees.
.
.
.
.
.
.
It's raining outside
And I'm frustrated
By the absence of light
I can't take pretty pictures;
.
I have light here
In this dusty box of wood
But it's dull orange
Is not the sun
And can't be manipulated
.
This rain confounds me
And my ideals are shaken;
Nothing I love
Is worthy of my smile
When I am desperate
For the sun,
And I love the rain
.
sadcats13.tumblr.com
Image

~ Ani's Photography
.
.
.
.
.
.
I wrote on the ceiling
scribbled on the sink
scratched the furniture
our whole damn house drenched in ink


.



yet he did not like my verses much
he fancied only greatness
Keats and Blake and such
thus I had to rephrase grace
and show it to him some other way


.



so I marked the windows
engraved the cat's bowl
penned grace across his face
carved poetry into his damn soul


.



.
.
.
.
.
.
With cold wind in my hair and with frostbitten toes,
I find I'm deposed when I dare to despair.
In repair, one finds solace by difficult means;
TV, Computer and iPod screens.
.
In a flock full of people who do nothing but wailing,
I find now that sailing needs more courage than pride,
Besides, there is hardly a thing here left for one to find,
In my mind, that is, I lose sight of the shore.
.
What's more, I find that there's nothing while travelling south,
By mouth I have heard of the stories absurd,
The words and the gestures that tell me to go:
"You can still catch the show if you head over there."
.
"Head where?" I then asked in pitiful woe.
"Where about do I go, and what do I seek?"
But the people are meek, and refuse to confide.
Instead stay inside, as they watch from the alley.
.
Alone on my galley, with nothing but pride,
In step with the tide, off to my destination.
Without explanation from people there former,
The air getting warmer, the captain more bruised.
.
"I lose, I lose", I dare say I said,
The seas that I tread were pristine and prestigious,
In the footsteps of Jesus, I crossed island sands,
But crawled on my hands, as I there durst not stand.
.
For I had embarked on my trip with a fistful of pride,
And in stride, I had inched about various shores,
As I said before, It takes courage, not pride,
To see, coincide, seek, and find truth.
.
So emotions, uncouth, leaving footsteps of failure,
A sailor, who walked on the path of Golgotha,
Stuck in a broth of his most miserable shame,
For unlike He who he followed, there was no one to blame.
.
Dante Elijah Puschiasis

~ untodogs.com
Image

~ Russ Seidel
.
.
.
.
---

Grateful thanks to Nadia Gerassimenko for the striking photography for the cover.
Please do check out her website and Twitter page. 
---
Issue Fourteen Writing Prompt
.
.
If you have been inspired by this writing prompt to write poetry, a short story, or a spoken word recording on your website, writers page or social media, please give a clear indication at the end of your work it has been inspired by this prompt, accompanied by the url of issue fourteen, then send me the url link of your post (by 12th May) through the submissions page.  In issue fifteen I will list the individual links in this section to the creative work inspired by this prompt.
---
---
If you'd like your poetry, spoken word, short story or essay included in a future issue,

please see

Submissions

.  The next issue will be published in May.



.
.
.
.